<! ----------NAVIGATION ---------------->
| | | | | |
| --- | --- | --- | --- | --- |
| | | | | |
<! ----------------LINE TWO-----------------------> <! ----------------STORE----------------------->
| | | | | |
| --- | --- | --- | --- | --- |
| | | | | onMouseOver="flipB2(onB2)" onMouseOut="flipB2(offB2)"> |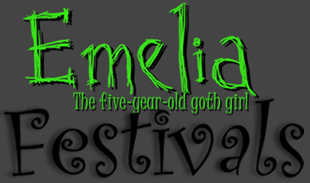 You can see Emelia at the following festivals:

UPCOMING FESTIVALS(2006)
---
Palm Springs Int'l Festival of Short Films
Aug 24-30 2006, Palm Springs, Ca





BUSTER Copenhagen Int'l Festival for Children and Youth
Sept 8-15 2006, Copenhagen, Denmark





Carrousel international du film de Rimouski
Sept 21-Oct 1 2006, Rimouski, Québec (Canada)





Goyang International Children's Film Festival
Sept 14-19 2006, Goyang, Korea




PAST FESTIVALS (2006)
---
Comic-Con Int'l Film Festival
July 20-23 2006, Dan Diego, Ca





TURSAK Int'l Children's Film Festival
April 21-27 2006, Istanbul, Turkey





Cortoons Festival of Animation
April 26-28 2006, Rome, Italy





Damah Film Festival
May 19-21 2006, Culver City, CA





SICAF - Seoul Int'l Cartoon & Animation Festival
May 24-28 2006, Seol, Korea





Swansea Film Festival
June 3-9 2006, Swansea, UK





Showcommotion Young People's Film Festival
June 29-July 8 2006, Sheffield, UK





Umbria Film Festival
July 5-9 2006, Montone, Italy





Int'l Fest of Cinema and Technology
TBA, touring internationally





Kids First
January-March 2006,
Touring to more than 45 cities!





Stuttgart International Animation Festival
April 27-May 2 2006, Stuttgart Germany





San Francisco International
April 20–May 4 2006, San Francisco





Minneapolis International Film Festival
"Childish Film Festival"
April 22-May 5 2006, Minneapolis, MN





Newport Beach Film Festival
April 20-30 2006, Newport Beach, CA





Nashville International Film Festival
April 20-26 2006, Nashville, TN





Bimini Animation Fest
April 5-9 2006, Riga, Latvia





BUFF Filmfestival
March 14-18 2006, Malmö, Sweden





Washington DC Independent
Friday, March 3 2006, Washington D.C.





Sedona International
February 24-25 2006, Sedona AZ





San Francisco Independent
February 2-12 2006, San Francisco CA





Dam Short Film Fest
February 9-12 2006, Boulder City NV





PAST FESTIVALS (2005)
---
Creepfest
October 29, Los Angeles CA





California Independent Film Festival
October 26-30, Livermore Wine Country CA





Alameda International Film Festival
Oct 10 - Nov 11, Alameda CA





Mill Valley Film Festival
October 6-16, Mill Valley CA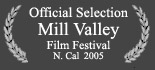 Chicago International Reel Shorts
Sept 30 - Oct 2, Chicago IL





Rebel Fest
Sept 7 -11, Toronto
(Canadian Premiere!)





Girl Fest Hawaii
Sept 3-9, Honolulu





Anima Mundi, Brazil
July 8-17, Rio de Janeiro
July 20-24, Sao Paulo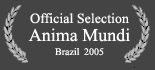 Emelia was also invited to go on
an extended tour of these Brazilan cities:
August 16-21, Brasilia
Sept 1-4, Belem


God On Film, New York
July 12, New York City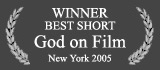 Moondance
May 12-15, Boulder




Inspiration Film Festival
April 24, Los Angeles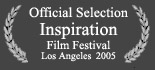 Stay tuned for more listings! <! ----------------COPYWRITE ETC ----------------------->
Copyright (c) 2005, All Rights Reserved.
All images and content on this website including the Emelia character are international copyright (c)
and may not be used or reproduced without express written permission.
The Emelia character and logo are Trademarks (TM) of Derek Flood and Sharktacos Studios.